Hey there! Did you know that you can connect tawk.to to hundreds of other apps with Zapier? It's super easy and can save you a lot of time.
Basically, each Zap has one app as the Trigger, where your information comes from and which causes one or more Actions in other apps, where your data is sent automatically. And the best part is that there are premade zaps that you can use like these: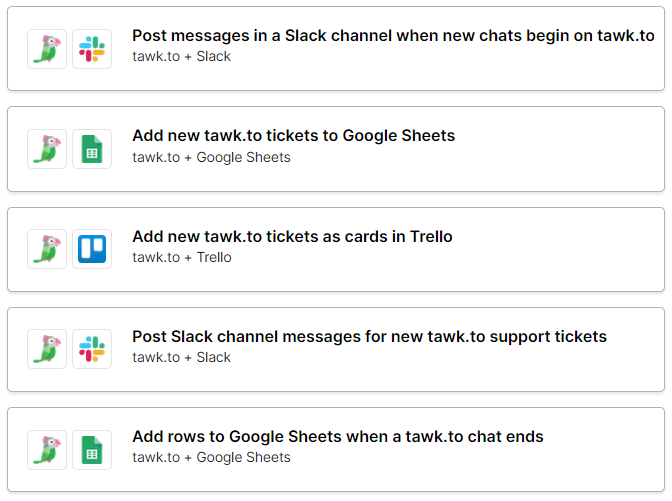 So, how do you connect tawk.to to Zapier? First, log in to your Zapier account or create a new account. Then, navigate to My Apps from the main menu and click on Connect new account. Next, search for "tawk.to" and use your credentials to connect your tawk.to account to Zapier.
Once you're all set up, you can start creating an automation! You can use a pre-made Zap or create your own with the Zap Editor. And don't worry if you don't have any coding knowledge, because you'll be walked through the setup step-by-step.
And if you're feeling really adventurous, you can even make your own custom Zaps. To find out more, head over to the tawk.to developer portal.