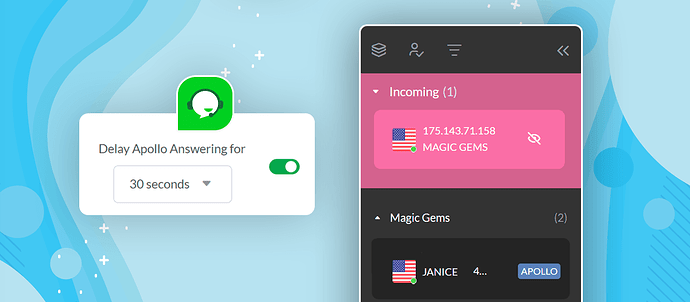 Delayed Answer
Apollo AI Bot now has a "Delay" setting, so you can set exactly how long it should wait before it joins incoming chats.
This new feature lets your team get to chats first. Everyone's busy or taking a break?
No problem – Apollo will jump in and serve your customers if you're not available.
Unlimited Free Testing
We have now made it completely free to test Apollo AI's responses in the preview area.
It will no longer use message credits, so performance test to your heart's content even if your balance is 0.
New Data Sources
Coming this week: You'll be able to add your website as a data source, just provide the URL and we will instantly scrape your website for data. Onboarding has never been easier.
---
These updates were made at the request of customers.
Is there something you would like AI Assist to be able to do?
A missing feature we don't know about?
Help guide us on what we should be working on next here in the Community forum.
We're excited to hear your feedback!